Previously in the blog, we established that water is one of the most important and scarce natural resources. I presented the wider issue of urban water production and distribution in Cairo through a UPE lens and now I will explore more closely the issue of Cairo's drinking water.
---
You may have heard of 'Egypt's belly'? If not, it refers to a long-running gag over Egypt's water with many foreign visitors being advised against drinking the tap water to avoid being sick. Well this might be founded in something more concrete.
Is it safe to drink tap water in Cairo?
Egypt, and largely Cairo, has been facing increased water quality issues, due to pollution from urbanisation, industrial development and lack of investment into water infrastructure, severely exacerbating existing challenges of supplying clean drinking water to its population. UPE offers a unique to look at this issue and the existing uneven landscape that exacerbates this.
As temperatures rise in the summer months, demand for water increases, especially in Cairo where temperatures average 35C and the air is extremely dry. Water shortages and cuts become a daily reality for the millions in Cairo. Household water quality is determined by two factors: quality of water from the treatment plant and when it travels to your house. By large it is understood that tap water is safe to drink in Cairo. According to the Holding Company for Water and Wastewater, the water that leaves their treatment facility is safe for drinking– albeit overly chlorinated- as it adheres to the World Health Organisation's standards and is closely monitored by the health ministry. This must mean that the problem lies when the water travels to household taps.
Studies revealed as much as 35% of Egypt's residential water supply seeps into the ground, which preaches to the deteriorated and underfunded municipal water pipes that are exhausted and undoubtably need to been reinforced or upgraded. As noted by the World Bank study in the late 1970s (in the last blog), many issues were found such as the inadequate investment and maintenance of the water supply infrastructure. Cairo uses water tanks located above the residential building to hold water for use, but this affects the water quality, as we have established its not the treatment plants that are at fault. Water quality is determined by the condition of the storage tanks and the frequency it is emptied and cleaned. In a study by Osman et al (2010), it was found that in two governates of Cairo, the water samples examined were not suitable for human consumption, as defined by the Egyptian standard for drinking water. Ahmed Moawad, vice chairperson of the Holding Company for Water and Wastewater, stated all "internal pipes, elevated tanks, the cleaning of the tanks and so forth are the responsibility of the customers". Through a UPE lens we are able to understand how wider issues with water supply negatively affect low-income groups disproportionately and identify the connection with urban water and uneven landscapes. Abandoning all the maintenance of water supply infrastructures onto customers undoubtably affects low-income groups who do not have the capital to push authorities to clean it or afford to clean it privately like many higher-income groups are able to do.
There is no doubt that the problems with the water quality will continue to affect low-income groups health disproportionately as well. An exposure assessment of chlorine in drinking water in Cairo discovered that 'all lifetime cancer risks for CHCl3, CHBrCl2 and CHBr2Cl in water samples collected from tap water were higher than the negligible risk level of 10-6 by a factor of 10 or more in most districts', presenting a higher cancer risk (Souiya et al 2014:243).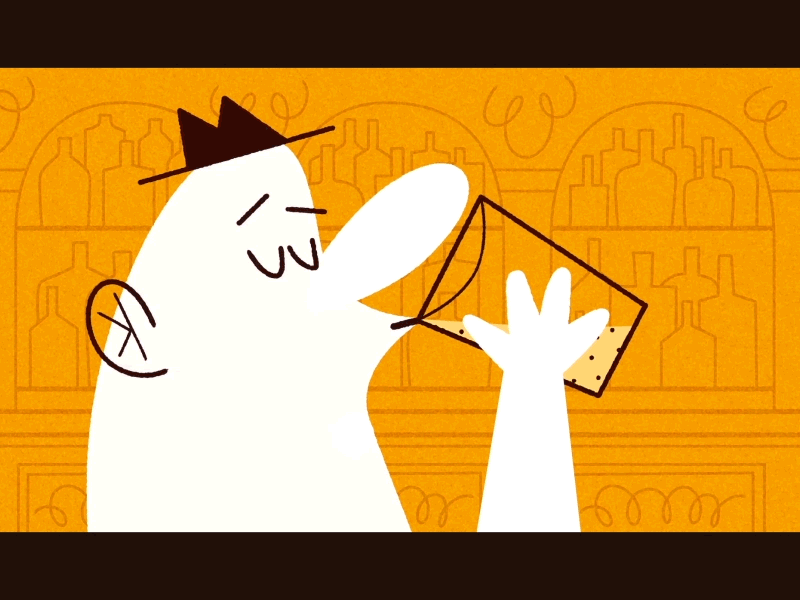 So, what is the alternative, bottled water? Well, there are reports of there being safety issues at bottling facilities and it is no news that single-use plastic bottles are not good for the environment. With bottled water becoming an essential item, 2019 underwent significant inflation of bottled water as the only source of clean drinking water, further disproportionately effecting low-income households through increasing household spending.
Rapid urbanisation and the associated compromised quality of water has presented an uneven landscape in Egypt in which the wealthy can afford the basic human necessity of clean, healthy water to drink while low-income groups are forced to drink unhealthy water that presents them with health risks. Their alternative is to use bottled water, and yet that is another expense that they cannot afford and should not have to.
---
REFERENCES
Abdel-Shafy, H. I., & Aly, R. O. (2002). Water issue in Egypt: Resources, pollution and protection endeavours. Central European Journal of Occupational and Environmental Medicine, 8(1), 3-21.
Alnaggar D. (2003) Water resources management and policies for Egypt'. Workshop on Policies and Strategies Options for Water Management in Islamic Countries (Tehran), December 2003.
Gandy, M. (2004). "Rethinking urban metabolism: water, space and the modern city." City 8(3): 363-379.
Gasser, M. M., & Abdou, M. I. (1989). Nile water management and the Aswan High Dam. International Journal of Water Resources Development, 5(1), 45-49.
Gebreluel, G. (2014). Ethiopia's Grand Renaissance Dam: ending Africa's oldest geopolitical rivalry?. The Washington Quarterly, 37(2), 25-37.
Hassanein, A. A., & Khalifa, R. A. (2008). Financial and operational performance assessment of water/wastewater utilities: Comparative study. Journal of infrastructure systems, 14(4), 283-292.
Heynen, N. (2014). Urban political ecology I: The urban century. Progress in Human Geography, 38(4), 598-604.
Mekonnen, M.M. and Hoekstra, A.Y., 2016. Four billion people facing severe water scarcity. Science Advances, 2(2), e1500323.
Osman, G. A., Kamel, M. M., & Al-Herrawy, A. Z. (2010). Microbiological criteria of tap water passed through some storage water tanks in Greater Cairo. Environmental Biotechnology, 6, 61-65.
Shamrukh, M., & Abdel-Wahab, A. (2011). Water pollution and riverbank filtration for water supply along river Nile, Egypt. In Riverbank filtration for water security in desert countries, 5-28. Springer, Dordrecht.
Souiya, E. R., Abdullah, A. M., RMaatook, G. A., & Abdelkhabeer, M. A. (2014). Exposure assessment and the risk associated with trihalomethane compounds in drinking water, Cairo-Egypt. J Environ Anal Toxicol, 5(1), 243.
Wolf, A.T., (1999) Criteria for equitable allocations: the heart of international water conflict. Natural Resources Forum, 23(1), 3-30.